Business Planning
Once the business case has been validated through feasibility analysis and with an operator on board, we help teams develop a formal Business Plan and prepare for fundraising. The Business Plan adds further rigor to the feasibility assessment assumptions and business model, including complete operations, marketing and financial plans.
It identifies the funding needed, a financing strategy that matches the types of funding with the most appropriate investors and lenders for the uses of funds, and projects the level and timing of investor returns. If an operator for the enterprise has not yet been identified, we assist our clients in conducting a comprehensive operator search and selection process before this phase of work begins.
The key audiences for the Business Plan are the management team and potential investors. The process of writing a business plan ensures the management team is in agreement about how the business will be established, operated and overseen. The Business Plan will signal to investors and lenders that the management team understands the business and can manage and grow it successfully.
About Us
New Venture Advisors is a team of business consultants specializing in local food system planning and new enterprise development.
Contact Us
Interested in our consulting services for your project?
Business Planning Projects
Learn how we have helped our clients develop Business Plans below.
Philabundance Community Food Plan and PCK Entrepreneurial Program
Philadelphia, PA
In addition to providing food distribution, Philabundance's mission is to drive hunger from Philadelphia communities by addressing the root causes of hunger through integrated service and place-based program models. These interventions known as Neighborhood Thrive Initiatives are designed based on feedback from residents. New Venture Advisors is working with Philabundance to build an equitable food system in the North Philadelphia communities of Sharswood and Hartranft. Through direct engagement with residents, an equitable food system plan will be created for these neighborhoods. This plan will also inform the entrepreneurial programs of the Philabundance Community Kitchen based on demand for small food businesses within the Hartranft community where PCK operates. (2023)
Healthy Corner Store Initiative Program Design
Wichita, KS
The City of Wichita and Sedgwick County conducted a food system planning process led by New Venture Advisors from 2020-2021. The community-driven City of Wichita/Sedgwick County Food System Master Plan recommended utilizing a variety of tools to increase access to healthy food.  In particular, the City of Wichita is interested in partnering with existing food businesses to improve access.  NVA will design a Healthy Corner Store Initiative in collaboration with The Food Trust, a Philadelphia-based nonprofit organization that has become a trusted advisor for healthy corner store and "small store" programs throughout the country using evidence-based tools and approaches. (2023)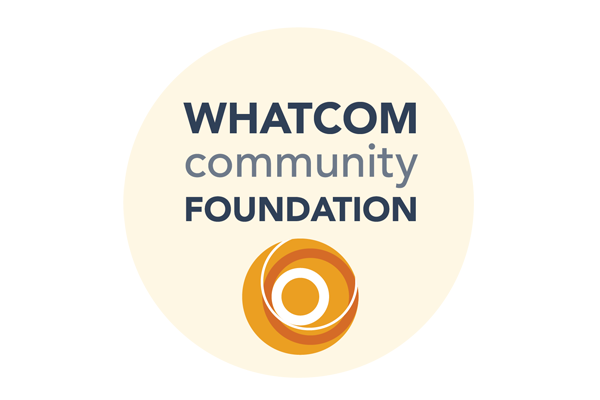 Whatcom Local Food Campus
Bellingham, WA
The Whatcom Community Foundation invests in activities and organizations that improve the ability of people to help themselves, increase connections among people, and take cooperative approaches to community issues. WCF is exploring the development of a local food campus on a waterfront property that would become a multi-tenant site, anchored by a collaborative production kitchen benefitting food access, school system, and community organizations. The goal is strengthening Whatcom County's local food system by promoting health equity, forging tangible strategic connections between food production organizations, and helping farmers connect with institutional markets. NVA developed the business case for this ambitious project and continues to support its development through engagement and operational development. (2023)
Oneida Nation Meat Processing Facility
Oneida, WI
The Oneida Nation of Wisconsin had worked for decades to build an interconnected food system founded on the principles of food sovereignty and food security. The pandemic shed a glaring light on how critical this effort continues to be for the Nation and its community, particularly how reliance on any external entities takes away its ability to feed its own people. Currently the Nation does not control the processing of animals on a large scale. This has brought forth a new initiative by the Nation to assess ways they can take back household and internal organizational processing of their protein sources. One of these opportunities is the possibility of a Nation owned and operated meat processing facility. New Venture Advisors conducted a feasibility study for building this facility that would allow Oneida Nation to close this gap in its food system. (2022)
Appalachian Harvest Herb Hub Business Plan
Duffield, VA
In 2017, Appalachian Sustainable Development (ASD) founded the Appalachian Harvest Herb Hub (AHHH), a social enterprise that aims to create a thriving herbal economy in Central Appalachia, while conserving at-risk plants through profitable cultivation. The AHHH seeks to build a network of forest farmers and medicinal herb farmers, who can sustainably cultivate these botanicals to meet growing demand. New Venture Advisors assisted ASD in developing a financially viable business model for AHHH to reduce long-term dependencies on grant funding. (2022)
Oneida Community Cannery
Oneida, WI
The Oneida Nation of Wisconsin is a federally recognized tribe of Oneida people, with a reservation located on 65,000 acres on the west side of the Green Bay metropolitan area. The tribe works to offer programs, services, and resources that enable the community to carry on with the strength and determination of its ancestors. The Oneida Community Cannery is a new initiative that will teach people how to process and prepare nutritious meals and traditional Oneida foods, serving not only Oneida Nation members, but also entrepreneurs in the food industry. In 2018 New Venture Advisors investigated the feasibility of this commercial and community-use, regional, and intertribal food production center, and in 2022 completed a business plan as the tribe prepares for launch. (2022)
The Good Food Collective Social Enterprise Launch
Durango, CO
Fruit for Good is a new social enterprise of The Good Food Collective. It dehydrates gleaned fruit from area farms, sells it to regional retail and wholesale customers, and donates it to food banks and pantries. New Venture Advisors coached the organization to conduct a market study to refine the value proposition for customers, put plans on paper that define the operating model and staffing plan, project the financial resources required, and build a roadmap with milestones through the pilot and full launch. (2021)
Open Door Community House Incubator Operating Plan
Columbus, GA
Open Door Community House offers skills training programs for low income individuals in Columbus, including Culinary Arts classes and ServSafe certification. The organization has launched a Culinary Incubator to support graduates from the program who are interested in starting a food business. It offers a full curriculum in a classroom setting. New Venture Advisors developed an operating plan for the incubator and provided coaching support during its pilot phase in late 2020. (2020)
Worcester Regional Food Hub
Worcester, MA
The Worcester Regional Food Hub has been a collaborative effort between the Regional Environmental Council of Central Massachusetts (REC) and the Worcester Regional Chamber of Commerce, made possible by the generous support of the Health Foundation of Central Massachusetts. The food hub, piloted as a kitchen incubator and aggregation hub in 2016, sought to enhance the regional economy through improved producer and consumer networks, targeted workforce development programs, and business incubation. NVA assisted REC and its partners in assessing the market and developing a business plan for the hub's next stage of growth. (2019)
Frenchtown KitchenShare Food Business Incubator
Tallahassee, FL
Tallahassee's first food-based incubator is located in historic Frenchtown, one of Tallahassee's poorest neighborhoods and food deserts. KitchenShare provides equipment access, business training, product development, marketing and networking to early stage food businesses. NVA assisted in the development of the business plan to launch an online marketplace that enables regional farms, KitchenShare food entrepreneurs and area wholesale customers to buy and sell from each other. (2017)
Project Angel Heart
Denver, CO
Project Angel Heart (PAH) delivers medically modified meals to improve quality of life, at no cost, for those coping with life-threatening illnesses. New Venture Advisors worked with PAH to develop a business plan for a Community Partners Program through which the organization would contract with hospitals to provide meals to patients upon discharge. The program would serve as a new revenue stream for the organization and would help providers align with new requirements and incentives emerging from the Affordable Care Act. The program launched in 2016. (2016)
Eastern Market Corporation
Detroit, MI
Eastern Market Corporation is a nonprofit organization that manages Detroit's historic Eastern Market and plays a critical role in fostering local food system development and healthy food access via a number of innovative initiatives. New Venture Advisors worked with EMC to develop a Business Plan for a local individually quick frozen (IQF) processing facility that would provide a new sales channel for regional growers, and increase access to local produce year-round for Detroit area institutions. (2016)
Field & Fork Network
Buffalo, NY
New Venture Advisors conducted a Feasibility Study with Field & Fork Network and in partnership with Cornell University Cooperative Extension. The study recommended the launch of a Western New York Food Hub. New Venture Advisors worked with the project team on an operator search, and then developed the food hub Business Plan alongside the chosen operator, Eden Valley Growers, a longstanding farmer-owned cooperative in Eden, NY. The hub launched in 2015. (2015)